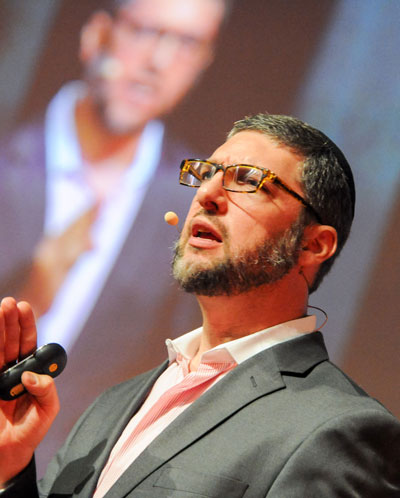 Award-winning speaker and internationally acclaimed author Kivi Bernhard tells the journeys of an Orthodox Jew who has given life-changing talks to Fortune 500 corporations across the globe, sharing his award-winning business advice with management, leadership, and sales teams. Taking the professional corporate speakers' circuit by storm, Kivi Bernhard has been requested to address audiences in the thousands from the Bahamas to Bangkok.
Described by a leading international speakers' bureau as "one of the most promising and talented speakers in the world today," Kivi was recognized by Meetings Magazine in 2010 as one of the "top ten platform speakers in America." 
The son of a world-renowned Chabad Rabbi, Kivi Bernhard is known as an amalgamation of Crocodile Dundee and Jerry Maguire with a yarmulke.